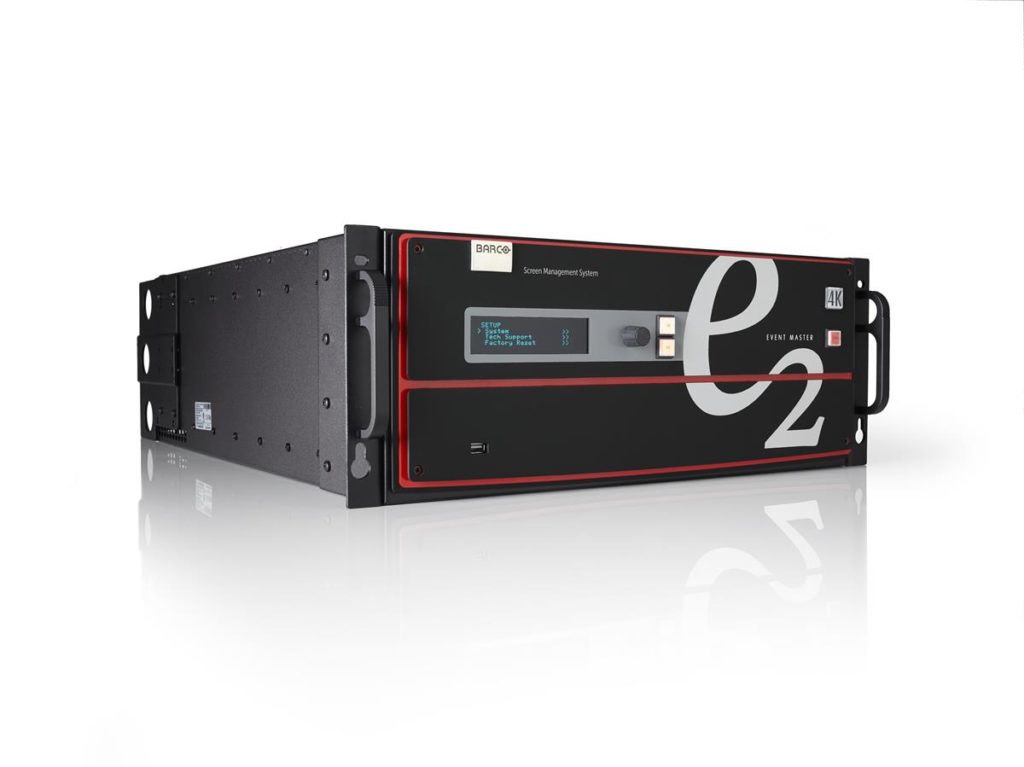 During InfoComm 2019 Barco announced the launch of our newest addition to the Barco screen management portfolio: The E2 Gen 2. Now, get ready, because shipments start today!
The Barco processors are true veterans in the industry. This new generation of E2 incorporates all the great proof points of the original E2 combined with dramatically improved capacity to answer the demanding needs of the market.
It's a 4K world out there, be prepared!
The E2 Gen 2 is all about 4K. With up to sixteen 4K inputs and eight 4K outputs – double the 4K input capacity compared to the previous E2 – this processor is your 4K accomplice. The E2 Gen 2 ships either fully configured with our second generation of single cable 4K60p video interface cards, or as a custom build-to-order system with the cards you need to get the job done. The new 4K Multiviewer and its comprehensive overview of system inputs and outputs allow for full situational awareness while operating the most impressive shows.
As you might remember from InfoComm '19, we're also bringing a new I/O card to the market. The CXP I/O  link card enables you to use the EX with two or more linked video processors.
Bonus!
With the start of the E2 Gen 2 and CXP I/O card shipments, we're also launching the 7.0 software update. Working together with users in the field, we were able to upgrade our firmware and software with a bunch of new features and improved functionalities that are highly wanted by the community! Upgrading to the new software allows you for example to connect an EX to a processor using only the CXP cable, the Ethernet cable is no longer needed.