Kainai High School and Dr. Plaxton Elementary Go Absen for Their Respective Gymnasiums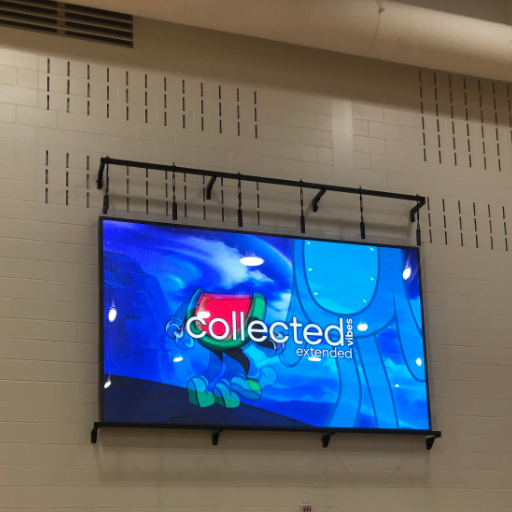 September 27, 2021 (Lethbridge, AB) – Kainai High School and Dr. Plaxton Elementary Go Absen for Their Respective Gymnasiums.
Kainai High School and Dr. Plaxton Elementary had both realized it was time to invest in a Video Wall solution for sports and other live events, and Shawn Tompkins and the team at CustomWorks believed that Absen's K3Plus and N4Plus were the perfect panels for the job.
Each school came with its own challenges. "Kainai High School, being an existing building, we encountered existing HVAC infrastructure that impeded mounting directly to the wall or hanging from above.  We engaged a structural engineer that provided us with a solution to be able to safely hang the wall." Shawn remarked. "For Dr. Plaxton Elementary, being new construction, we had the advantage of making some requests to the architectural firm in charge of designing the building.  They stopped the radiant heating grill on the wall where we mount the LED wall, making it much easier to install.  The biggest challenge was the logistics of working around other trades during the construction and mounting portion (floor installers but everything was on hold for quite a while)."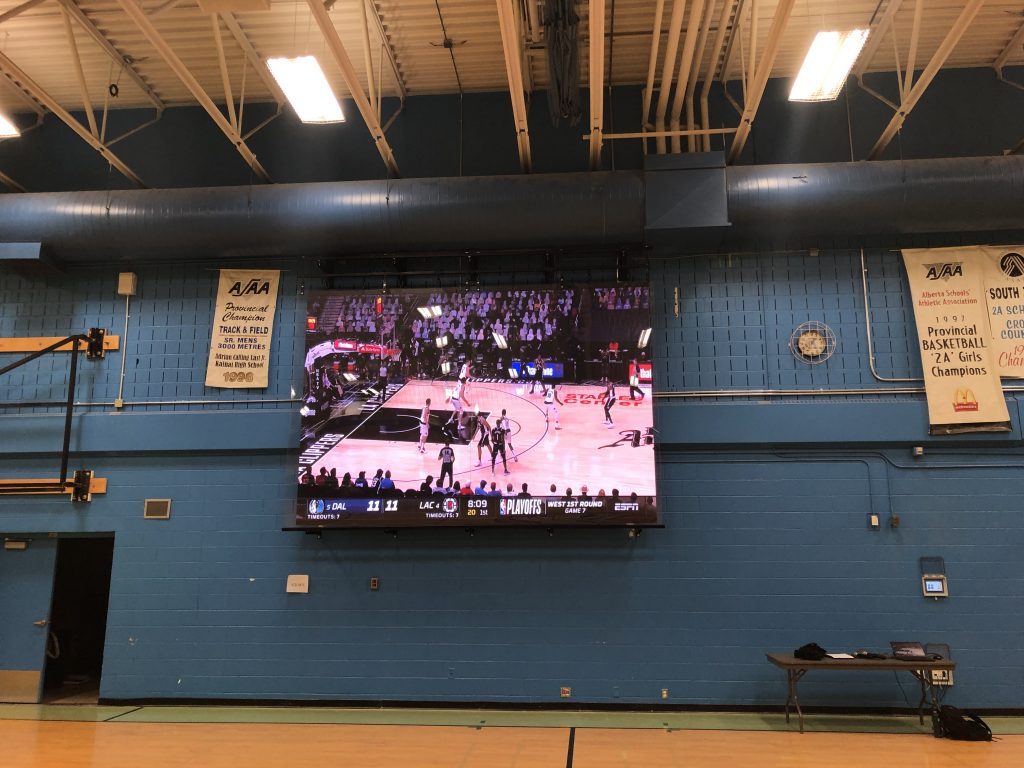 Kainai High School, Blood Reserve AB
When asked why the team chose to go with Absen in the end for both installations, Shawn said, "We have a past working relationship with SC Media. The Absen lineup has proven to be a great, cost-effective solution for our clients who are always amazed at the picture quality when the final product is showcased." 
Looking back on their work, the CustomWorks team came away with a few positive reflections. Shawn was most satisfied with the scale they were able to achieve for his client. "The size of the wall gets a lot of positive feedback from anyone that sees the system."
Additionally, it was meaningful for Shawn and his team to support the Blood Tribe First Nation. "We are proud to work with the Blood Tribe First Nation to provide a technology solution to help enrich student's lives," said Shawn. "In particular, the technical director for Kainai Board of Education, Garret Tailfeathers was a critical stakeholder on the project and worked closely with us to make his vision come to life."
Congratulations to CustomWorks for trusting SC Media and choosing Absen for their video wall installations! The SC Media team looks forward to seeing what they do next!