Thinkwell Montreal Studio selects the G100 projector from Barco for Niagara Parks Power Station
Remember when we told you that the G100 was going to be a new force to be reckoned with… Well it was no lie. Because today, we can share the amazing news that the first order of G100 projectors has been shipped to Canada where they'll enable a new immersive visitor attraction.
Beginning of this year, Thinkwell Montreal Studio was assigned as the consultant for a new project in Ontario, Canada. The mission is to deliver a complete transformation of the historical Canadian Niagara Parks Power Station into an immersive visitor attraction. Right up the ally of Thinkwell, which is known for its design and production of immersive and interactive experiences that seamlessly blend art, architecture and technology.
100% power. 100% brilliance. 100% convinced!
Initially, Thinkwell Montreal Studio entered the project with a competitor's solution. But then the G100 entered the market! The G100 is Barco's newest single-chip projector with native WUXGA resolution and comes in three brightness variants: 16.000, 19.000 and 22.000 lumens. It opens up the choices in our single-chip offering with higher brightness levels than before.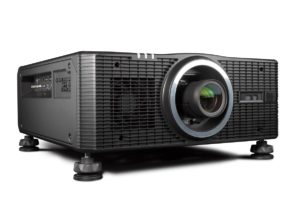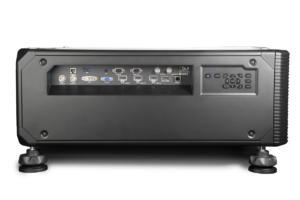 The G100 is built to offer powerful laser projection and enable creative media-based experiences at an affordable price! And that's exactly what Thinkwell loved about the projectors. "Both technical and creative teams enjoy the G100-W22's high lumens output combined with a very good black level," says Julien Roy, Technical Director at Thinkwell Group. "The blending quality in multi-projectors set-ups and the coloir rendering is outstanding for a single-chip projector!" The agency was convinced the Barco G100s were what this project needed and connected to AV integrators Solotech and SC Media to provide the projectors.
Sixteen G100-W22s have been shipped to Solotech studio in Montreal for pre-production purposes before they are installed at the venue in Niagara Falls Ontario which is expected to open summer 2021. It's a great first win for the G100 series, and we're hoping for many more of these incredible projects to come!